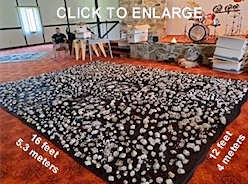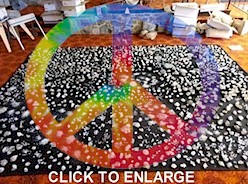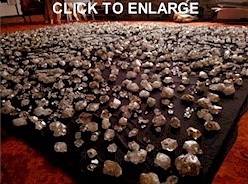 This personal collection of Herkimer Diamonds was painstakingly prospected, with a little help from my friends, in Herkimer County over the course of 20 years (through the 1980's and 1990's). It then sat hidden away in vast numbers of 5 gallon buckets and storage boxes in a basement in the East Village for 20 to 30 years.


This 12 foot x 16 foot masterpiece is named 'Herkimer Stardust'. Herkimer Stardust contains 1,500,000 carats of culled Herkimer Diamond crystals and clusters that can no longer be had, as that part of the ancient seabed is gone forever.

Enjoy the video showcasing this vast collection of beautiful naturally double-terminated quartz crystals known around the world as Herkimer Diamonds.


You can also see a sampling of my favorite pieces, view action photos, and read the story of how this collection came to be, by clicking on the links below.








These precious gems deserve to be proudly shown and appreciated.

Wholesalers, Collectors, Galleries, or Ideas, contact me
with your name and phone number so we can discuss:

edwardhalleran9@gmail.com



Thank you!